eznews.in
In a reminder to those who have experienced heartbreak, the message is clear: don't give up on love just yet. It's easy to cast blame and see oneself as the victim, but true courage lies in opening one's heart and allowing space for others to share their perspective. The advice is to remember that there is no challenge too great when both parties are on the same team. For those who have been part of the Lonely Heart Club, take this as a sign that the universe is working in your favor, with the angels of romance plotting and planning for your happiness. However, it's important to note that they won't do all the work for you. When the opportunity arises to connect with someone special, take the initiative and start a conversation.

Published: Nov 20 2023, 5 am
eznews.in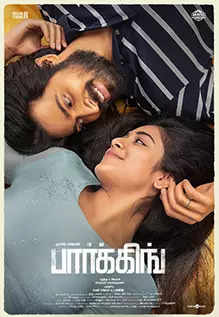 Parking is a domestic drama that takes a thrilling turn when a conflict over parking space between a young couple and their neighbor escalates into a battle of egos. The film follows Eshwar and Aadhika, a couple who have just moved into a new house and are looking forward to a happy life together. However, their neighbor, Ilamparuthi, is annoyed by the couple's car taking up the parking space he has enjoyed for the past decade. With Eshwar's quick temper and Ilamparuthi's giant-sized ego, the conflict intensifies, leading to a dark and ugly place from which there seems to be no return. Director Ramkumar Balakrishnan narrates the story in a thrilling tone, with sharp editing and a suspenseful background score. The performances of the cast, particularly MS Bhaskar as Ilamparuthi and Harish Kalyan as Eshwar, add realism and intensity to the film. While the relentless battle of egos can be exhausting at times, Parking is a terrific film overall.

Published: Dec 01 2023, 9 pm
eznews.in
In the seventh season of Bigg Boss Telugu, Arjun has emerged as the first finalist after winning the ticket to the final task. However, there is a twist as Arjun is also nominated for elimination, meaning he must survive the scare in order to secure his place as a finalist. Arjun entered the show as a wild card entry in the fifth week and has impressed viewers with his strong gameplay and composure. The tension is now high as everyone waits to see how far he will go in the game.

Published: Dec 01 2023, 11 pm
eznews.in
Vicky Kaushal is receiving high praise for his performance in the film Sam Bahadur, which is based on the life of India's first field marshal, Sam Manekshaw. Directed by Meghna Gulzar, the film has been released in theaters and has already garnered compliments from celebrities such as Abhishek Bachchan, Katrina Kaif, Karan Johar, and Sara Ali Khan. Arjun Kapoor took to Instagram to applaud Vicky's portrayal of the challenging character, stating that it takes guts to take on a role like this and praising his conviction and justice in bringing Sam Manekshaw to life on the big screen. Arjun also commended Fatima Sana Shaikh and Sanya Malhotra for their performances in the film. Sam Bahadur has been well-received by critics, with its focus on celebrating the bravery of India's soldiers while avoiding excessive militarism.

Published: Dec 01 2023, 11 pm
eznews.in
Today's Aries horoscope predicts an exciting day filled with positivity and bright prospects. In love, there may be captivating surprises, from heartfelt conversations to electrifying encounters. In your career, embrace new challenges as platforms to demonstrate your leadership and out-of-the-box ideas. Colleagues may look up to you for direction and motivation. Financially, expect smarter decisions regarding spending, saving, and investing. Stimulating encounters and enlightening conversations may enhance your financial health. Prioritize exercise routines and nutritious foods for your health, and don't overlook mental wellness. Aries is described as optimistic, energetic, sincere, and venturesome, but can also be reckless and impatient. The lucky day for Aries is Tuesday, and the lucky color is red. Aries is most compatible with Gemini, Leo, Sagittarius, and Aquarius. Dr. J. N. Pandey, a Vedic Astrology and Vastu expert, provides astrological advice on various aspects of life.

Published: Dec 02 2023, 12 am
eznews.in
Gemini, according to today's horoscope, you can expect a cascade of changes coming your way. However, navigating through them won't be as challenging as you might think. In fact, there will be unexpected blessings in love, career, finance, and health. It's time for you to shine with grace. Each area of your life will see notable transformation. In your love life, a fresh chapter unfolds with newfound passion. At work, there might be slight changes that lead to surprising outcomes. Financial matters may be slightly unsettling, but remember that out of chaos comes order. Finally, your health might throw you some curveballs, but nothing you can't handle. Single Geminis might meet someone new who lights up their world, while committed Geminis can expect their relationship to deepen. Those longing for a job change might see their dream become a reality, and financial challenges can be overcome with your extraordinary reasoning abilities. Embrace activities that soothe your body and mind, such as fitness, meditation, or yoga.

Published: Dec 02 2023, 12 am
eznews.in
Today, Cancer, you'll tap into a strong flow of creativity and evolution, reaching new depths in personal understanding and inspiring a period of profound transformation. Be ready for some unpredictability today as well as incredible possibilities. Drawing from your creative intuition and emotional depth, the universe has offered a thrilling challenge that's here to drive your personal evolution forward in bold strides. Success in multiple arenas of your life - love, career, money, and health - awaits your eager grasp. On the career front, the universe throws an exciting conundrum your way. Today you'll notice your determination level has a serious caffeine kick and your creative juices are flowing in abundance. Use this robust energy to your advantage to innovate, initiate, and achieve new milestones. Financial stability and generous inflows will ease your mind and add extra sparkle to your eyes today. As your spirit enjoys a roller-coaster of activities and achievements today, ensure you're balancing it out with adequate rest, hydration, and mindful eating.

Published: Dec 02 2023, 12 am
eznews.in
Leo Daily Horoscope for December 2, 2023: Today, the universe conspires to let your confidence reach new heights. Use your creative energy to put ideas into action and don't hold back from showcasing your talents. Your effervescence could have a major influence on those around you. As you exhibit courage and dedication in your personal life, career, finances, and health, expect others to join you on this invigorating journey. Passion and dynamism dictate your love life today. If you are in a relationship, be ready for heightened romance. Unleash the charm that makes Leos irresistible, but don't forget to lend an empathetic ear to your partner's concerns. If single, use your alluring magnetism to attract like-minded souls. Your fire and drive is what makes you an asset to any professional setting. This passion you exhibit is contagious, and colleagues and superiors will value your inputs more than ever today. Your creative solutions will make heads turn in important meetings. Don't be surprised if new leadership roles are offered to you. You are encouraged to take calculated financial risks today. Maybe it's that investment opportunity you have been contemplating or that start-up idea you've kept under wraps. Today, the stars align in your favor, turning your monetary challenges into lucrative opportunities. Don't let your ambitions take a back seat. Act strategically and with the confidence that makes Leos legendary, and wealth is bound to follow. While your body may seem invincible in the heat of chasing goals, it is imperative to balance it with moments of tranquility. Even the fiery Leo needs rest. Incorporate a healthier diet and a calming exercise routine, maybe Yoga or Pilates. Practicing mindfulness can be the game-changer in enhancing your physical and mental wellbeing.

Published: Dec 02 2023, 12 am
eznews.in
Capricorn Daily Horoscope for December 2, 2023: Today presents itself as a pathway towards unprecedented heights for Capricorn. Embrace change, give your passions priority, and practice patience in love. The stars align favorably for you, bringing opportunities in your career and finance sector. In love, mysteries still enfold, but true connection requires time and patience. Professionally, explore new domains with courage, as it may lead to success. Financially, luck favors the wise, so pay attention to sudden insights or intuitive hunches. Stars are nudging Capricorns towards unveiling emotional mysteries, and both single and attached Capricorns should brace themselves for the unveiling of hidden feelings. In the career sector, hone your unique skills, capitalize on opportunities, and face challenges with determination. Don't let momentary fluctuations undermine your capabilities. In terms of money, opportunities may arise from regular transactions or financial planning. Keep your eyes open for the right deal. Prioritize your health by engaging in physical activity and finding peace of mind.

Published: Dec 02 2023, 12 am
eznews.in
Aquarius, as the moon enters your sphere today, your innovative energy takes center stage. Embrace the possibilities and let your intellect dance with creativity. Love may bloom in unexpected places, so keep an open heart. In terms of your career, harness the cosmic current within you to navigate any obstacles that may arise. Your knack for innovative solutions will be your greatest asset. When it comes to finances, the law of attraction is in your favor, but proceed with cautious optimism and balance your spending and saving. Remember, not all that glitters is gold. Lastly, take care of your physical health by incorporating practices that relax your body and calm your mind. Walk in nature, meditate, or write. Overall, embrace the creative chaos and let your true essence shine.

Published: Dec 02 2023, 12 am
eznews.in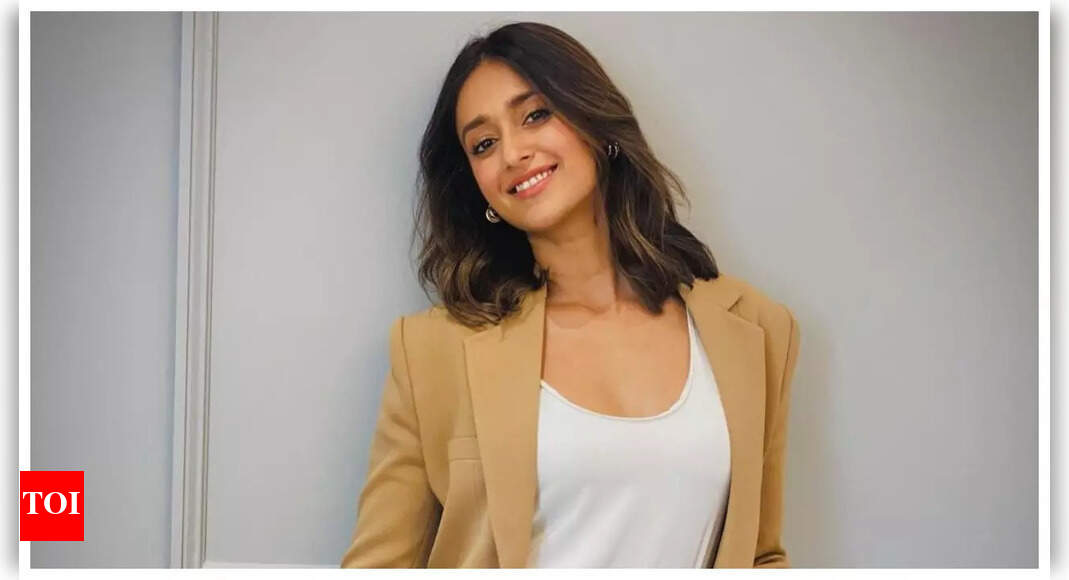 Bollywood actress Ileana D'Cruz is reportedly considering leaving her acting career behind to focus on her family life in the USA. The actress, who recently welcomed her son Koa with husband Michael Dolan, has decided to prioritize her personal commitments over her professional ones, according to a reliable source. Ileana, known for her roles in films such as 'Barfi!' and 'Rustom,' has been abstaining from accepting film offers and is said to be planning a move to the USA. The actress quietly got married to Michael earlier this year, and her pregnancy was announced on social media. Despite recently completing the shoot for her upcoming film 'Tera Kya Hoga Lovely,' it seems Ileana is ready to embark on a new chapter in her life.

Published: Dec 01 2023, 6 pm
For the fastest, latest, not so wokest news, 'experts say' you need to visit Eznews